~ 3 min read
Ocean of Data Challenges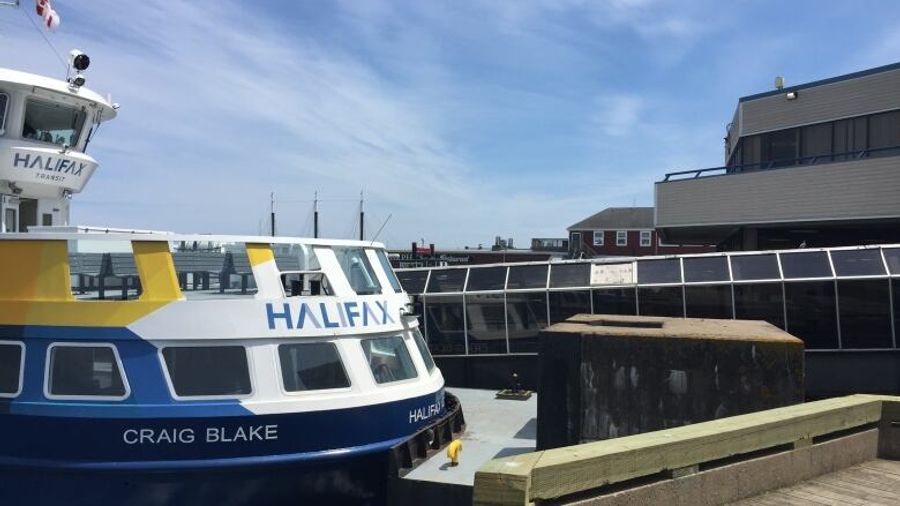 (Photo Source: CBC News)
The Challenges
Shannon Myles and I took on two separate Ocean of Data Challenges, hosted by DeepSense and other ocean-focused organizations. In these challenges, we were given a topic and asked to apply our technical skills to come up with an innovated solution for addressing an outstanding issue.
Future of the Bedford Ferry
In the first challenge, we were asked to develop a solution that addressed the future of the Bedford Ferry (a proposed high-speed ferry connecting Bedford to Downtown Halifax). Of the three challenge topics, we decided to focus on the Above the Water topic (other topics were Around the Water and Under the Water).
Our solution, which we dubbed Sea-nic Route, proposed that in order to address climate issues, we (along with Liam McNeil) take the opportunity to address a "captive audience" of commuters, and present them with relevant data associated with their trip(s) on the ferry & associate climate effects.
We included metrics such as current passengers, total passengers for the year, number of cars off the road and emissions saved among others. We proposed that each of these data points could either be fetched directly from the ferry, or computed based on other datasets available from the Halifax Regional Municipality.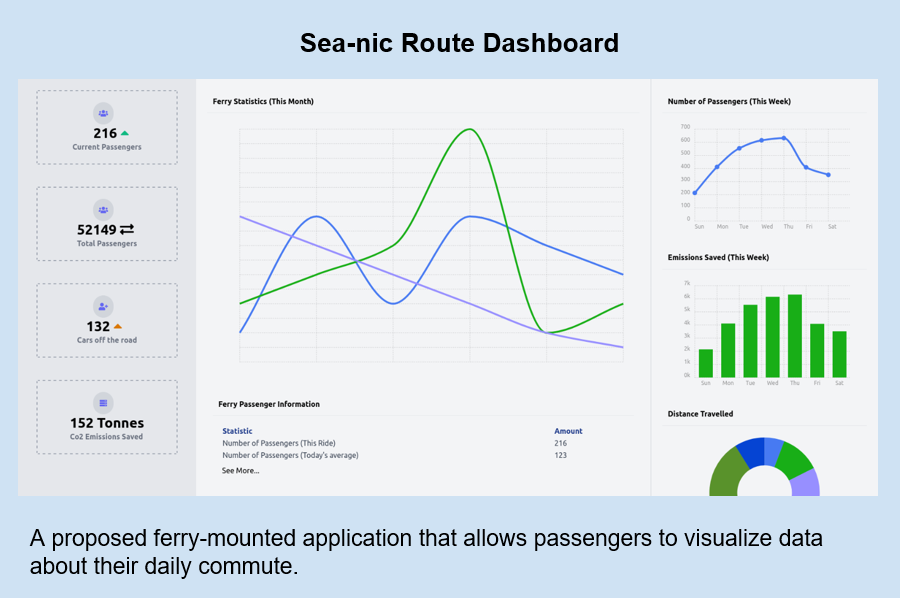 We also presented the idea of allowing ferry commuters to interact with data about the water directly underneath the ferry. Shannon & Liam are both marine biology researchers, and suggested integrating data regarding the E-DNA found within the water as part of our project.
After giving a 10 minute presentation + Q/A of our work, it was announced that we won the top-overall entry into the challenge!
In the News
The CBC wrote and published an article about our Bedford Ferry solution. You can read the full article here.
Empowering Coastal Communities
The second challenge that Shannon and I participated in was focused on helping empower coastal communities to better leverage the resources around them while maintaining the highest level of climate conservation.
Literature states that coastal communities know best about themselves, based on indigenous or ancestral knowledge as well as other ecological information best observed directly on the ground. Based on this, we proposed a mobile-based application that allowed community members to contribute to science directly in their communities. With this application, which we called Crowdsourced BioPulse, community members would be able to engage directly with their surroundings while learning about eDNA and contributing to open science.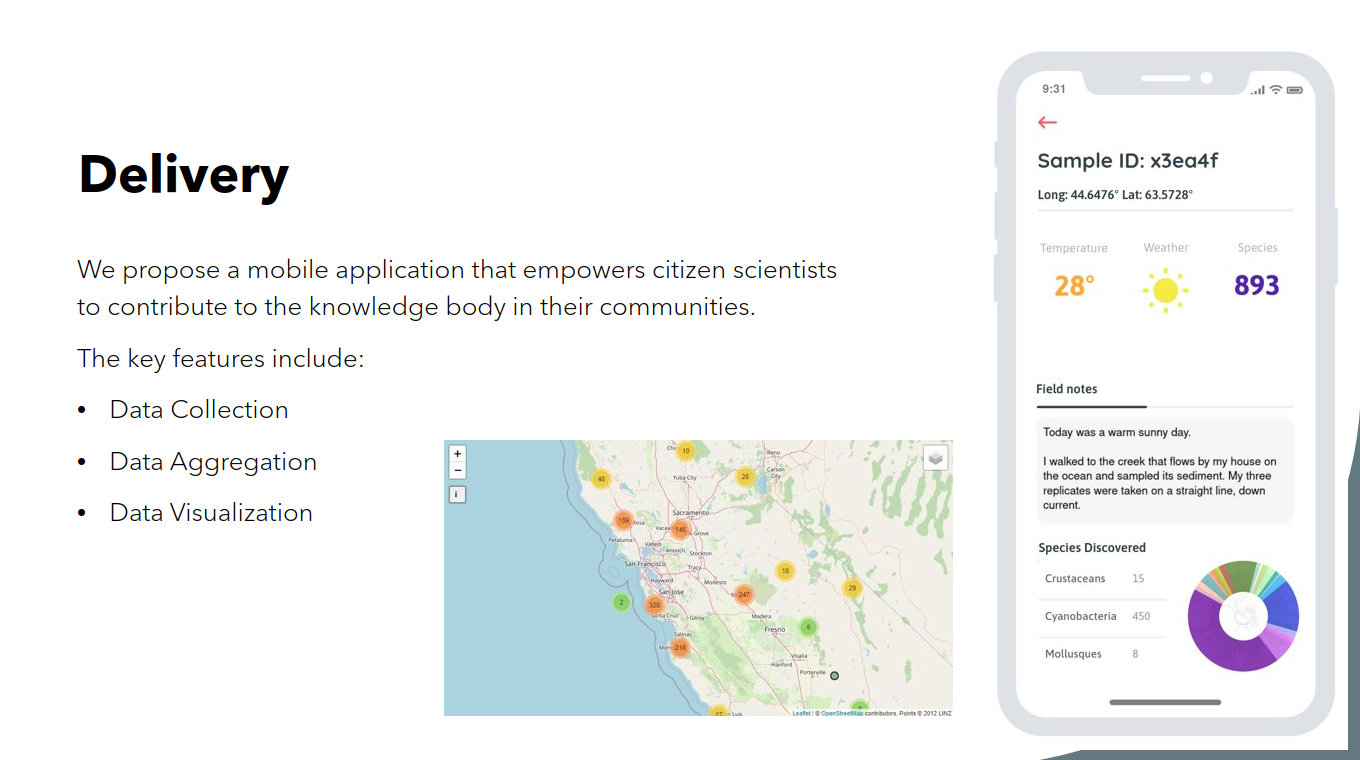 Shannon and I were proud to once again be the top-overall entry in this ocean of data challenge & are appreciative of the organizing groups for holding such great events.